Client
Why the Eye? is a masked quartet built around D.I.Y. instruments.
Their tribal-noisy-experimental music shakes bodies into a trance and guarantees a low-fi, hairy result !
Co-production of Why The Eye's debut album by both Angström and Plynt Record labels.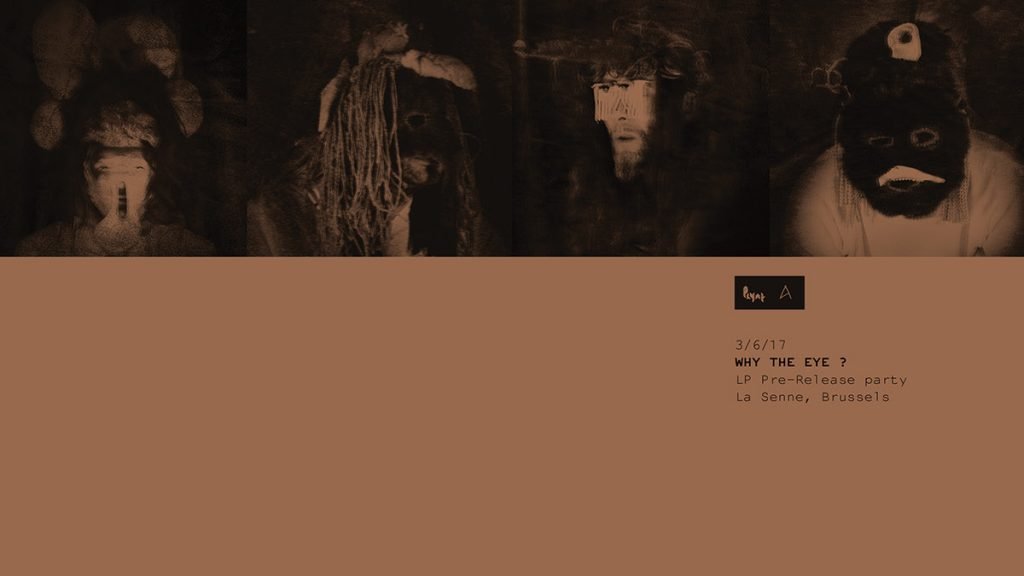 Roles
Communications management, sourcing suppliers for press relations and physical and digital distribution, converting the album sleeve to beer labels, dedicated to the project, including a unique download code and black laser printing on Fedrigoni metallic paper, web banner.
Credits
Music composed and performed by Why The Eye ?
Recorded at Ateliers Claus by Frederic Alstadt & Arnaud Riedinger
Mixed at Low Man's Land by Jérémy Michel & Why The Eye ?
Mastered by Frederic Alstadt at Angström Studio
Photography by Camille Cooken
Graphic Design & silkscreen for vinyl by Marijke Loozen
Produced by Angström, Plynt Records and Le Ministère de la FWB.
Thanks to Ismaël Colombani, Frans Claus, Étienne Foyer & Tommy Denys of Ateliers Claus.
Date
2017